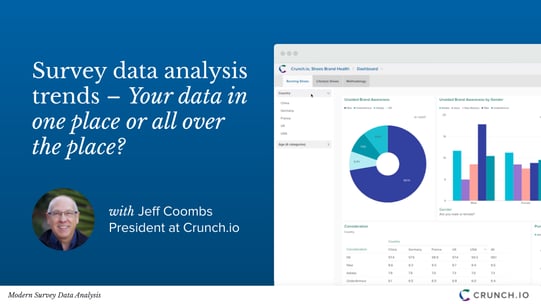 Description: Is getting access to your survey data for analysis an uphill battle? Do you search around endlessly for your internal DIY data or wait days for one of your multiple market research agencies to get back to you?
Wouldn't it be nice to use one platform for all your survey data analysis? Microsoft first brought all office apps into one platform. Google then brought them all to the cloud. Is the same consolidation happening in market research software?
In this session, find out the various options companies will have to increasingly bring their survey data, historical and current, into one platform, in the cloud — readily available and ready to analyze.
Key Takeaways:
What survey analysis can you combine in one cloud platform today to replace a currently fragmented myriad of software?
What's on the horizon? What capabilities and automation will you be able to accomplish with one platform?
How far off is this horizon for survey platform consolidation?